Tom was commissioned to write the music for Carolina Herrera's February 2013 runway show for New York Fashion Week. Working with her long-time music director, Javier Peral, he created a rework of Beethoven's Kreuzer Sonata for piano, strings and tuned percussion, which they recorded with the London Contemporary Orchestra in Abbey Road Studio 2.

Carolina herself was present at the recording session, and after hearing the music for the first time said "the moment I first heard the music I saw the whole thing in my head...It's perfect because it starts soft, and then it goes in crescendo. Just like I'm trying to do with the show. Soft looks at the beginning and then crescendo! All the drama. Then there's romance. Then there is melancholia."
Tom wrote a blog post about the experience, which you can read on the Huffington Post here.
For more press coverage, head here: New York Times, Gramophone, CNN, Classicalite
WATCH VIDEOS
Everything begins with a preexisting piece. This one was written in the early 1800s - Caprice 24 for solo violin by Paganini. Paganini's Caprice 24 has fascinated composers (including such greats as Rachmaninoff, Brahms, Liszt and Schumann to name but a few) for the last 200 years and Tom is no different. His version starts out with piano, string quintet, vibraphone, glockenspiel, marimba, xylophone but then takes a post-rock twist.
Music consultant Jesper Gadeberg, soon found a home for this piece on a pan-European Audi commercial, but this was to be only the start of Paganini Rocks' journey. Publisher Boosey & Hawkes played the piece to Radio 1 DJ, Sunday Best owner and Bestival founder Rob da Bank who then teamed up with Tom Middleton to bring ROBORTOM into being.
da Bank and Middlteton later recruited American synth-pop band Au Revoir Simone, who busied themselves turning Paganini Rocks into a dance floor filler. A host of remixes from the likes of James Talk & Mighty Mouse followed, and Paganini Rocks became a stalwart of the Ibizan summer.
WATCH / STREAM / DOWNLOAD
ROBORTOM 'PAGININI ROCKS REMIXES' (2010)
SUNDAY BEST RECORDINGS
ROBORTOM 'PAGININI ROCKS'(2010)
SUNDAY BEST RECORDINGS
Tom's version of Daft Punk's 'Aerodynamic' started life as a concept for a Pantene commercial featuring Myleene Klass. On the day of the shoot, with another piece of music - Bach's Toccata - ticked off, the director Sara Dunlop called Tom from Prague, hoping to try a bit of Daft Punk while the cameras were still rolling.

A crazy one hour scramble followed. Sitting in his Soho studio he produced a series of piano 'cells' for Myleene to play, before emailing them to Prague where they were printed off and played by Myleene and shot by Sara to a click track. What took place in that hour in many ways defined the shape of the arrangement to come. There were no overdubbing tricks to fall back on - what the cameras had shot of Myleene's fingers had to be in the final piece.
At that time Tom was becoming interested in a chamber sound involving 9 strings (two mirrored string quartets and double bass) and piano with assorted percussion, and so he set about creating such an arrangement for Aerodynamic.

The turning point came when music supervision company approached Daft Punk for approval. Daft Punk had regularly turned down much 'cooler' and bigger budget adverts than Pantene in the past, but in this case approved the use of the music largely on the strength of Tom's arrangement. And so the unholy trinity of Myleene Klass, Pantene and Daft Punk was born.
The piece was subsequently used on a number of Strictly Come Dancing episodes, before being picked up for a Sky F1 Promo in 2013.
WATCH VIDEOS
Commissioned by Silvana Schröder for the Thüringen Staatsballet, Waiting Room premiered to a full house on the 6th June 2014 in the Großes Haus, Gera, Germany. With the fifty piece orchestra of the Theater und Philharmonie Thüringen and twenty dancers, Waiting Room is set in an airport and explores some of the many quirks and idiosyncrasies of our digital, interconnected world. There were 10 performances over the course of 2014 and 2015.
Read a little more about the process via Tom's two-part blog for the Huffington Post, 'How To Write A Ballet: Part One', and 'How To Write A Ballet: Part Two'.
PHOTO GALLERY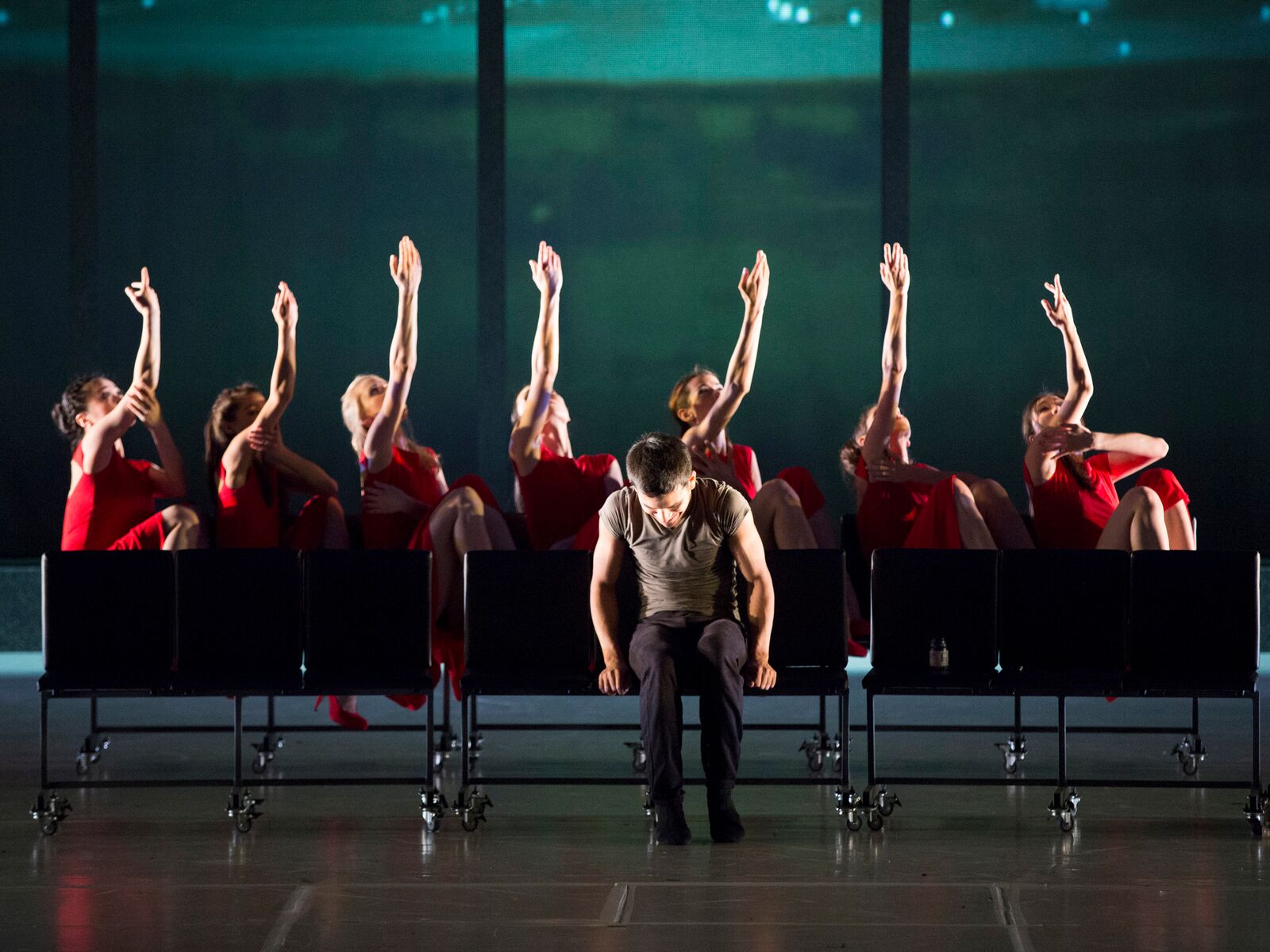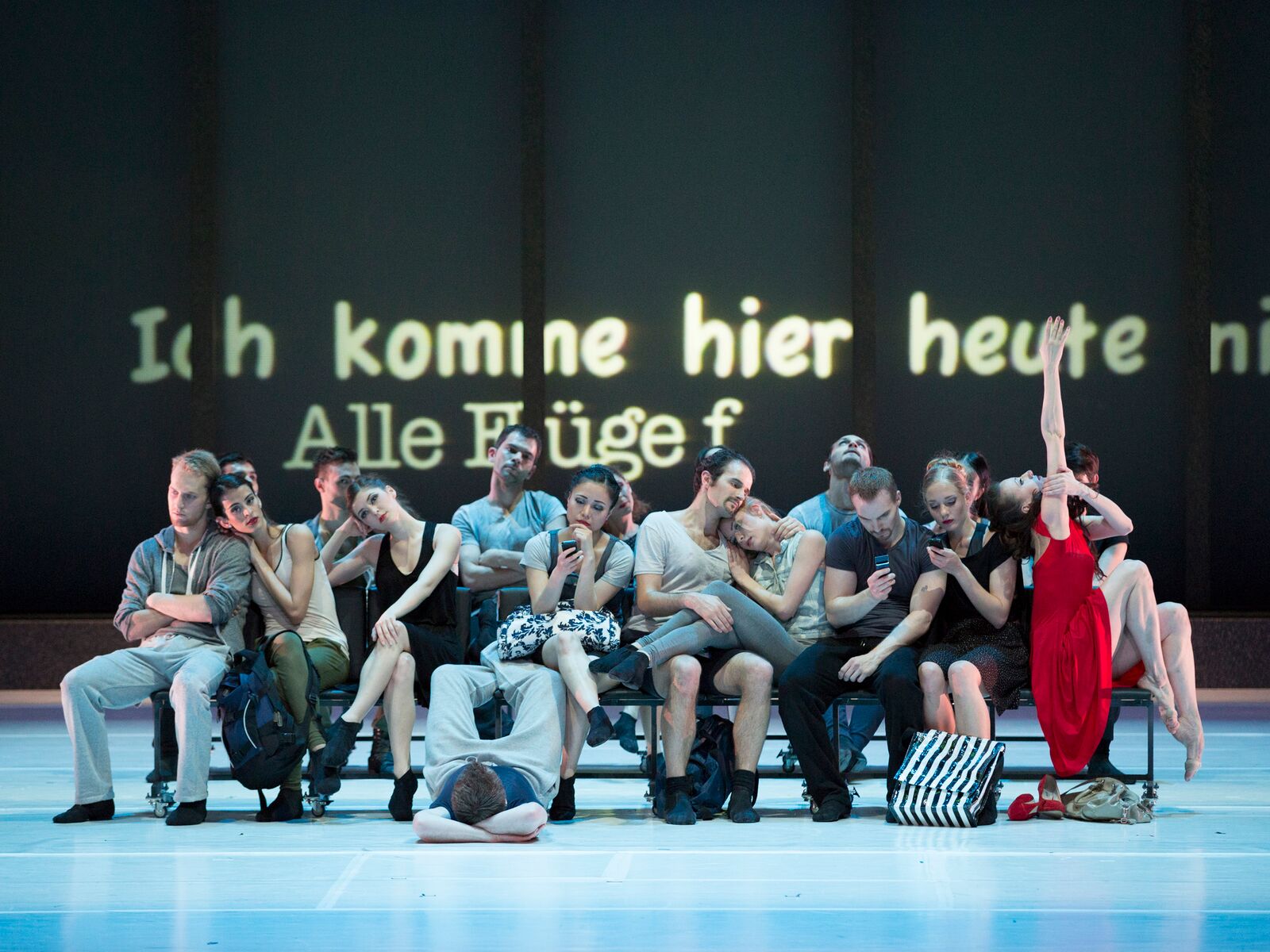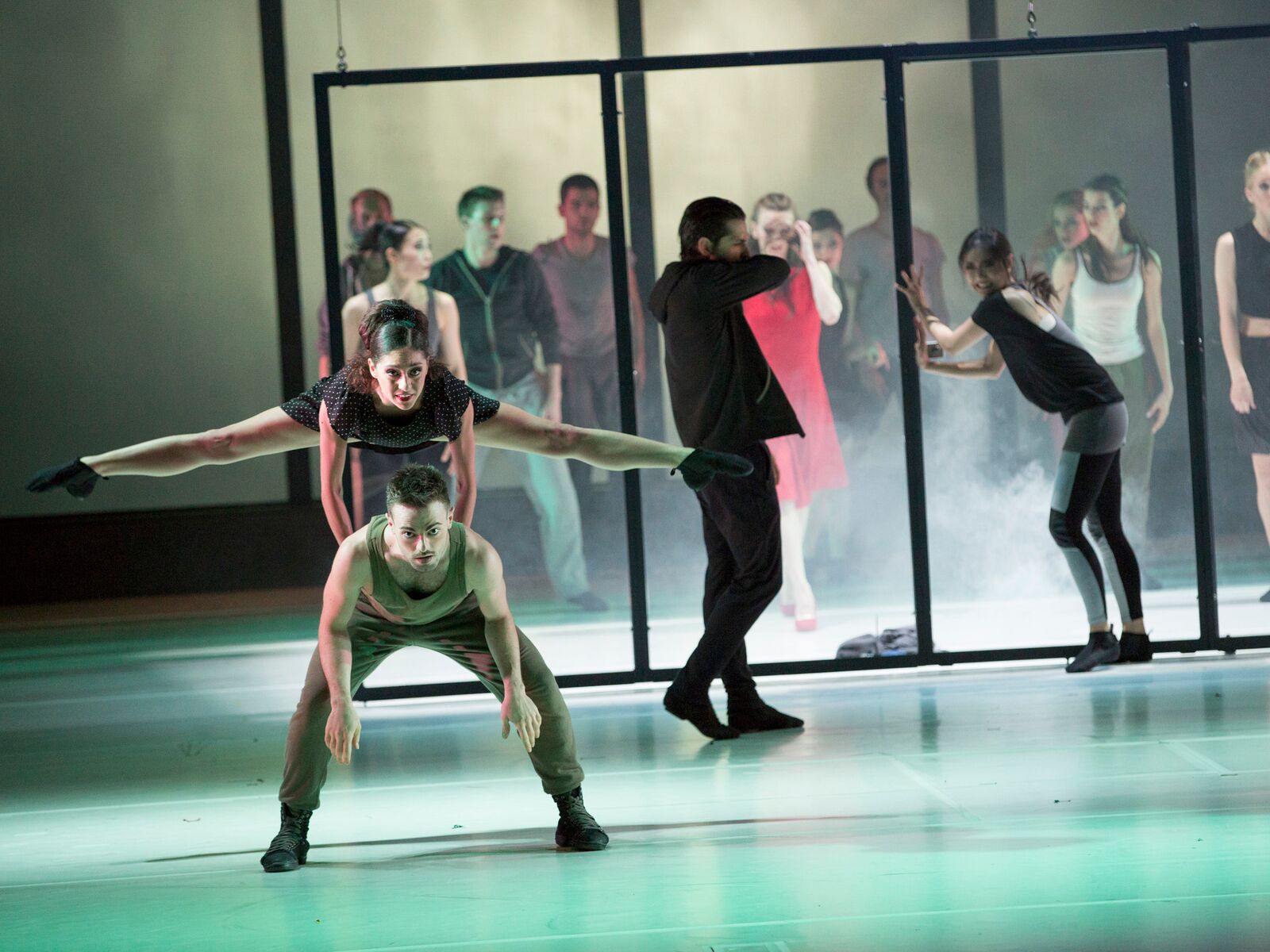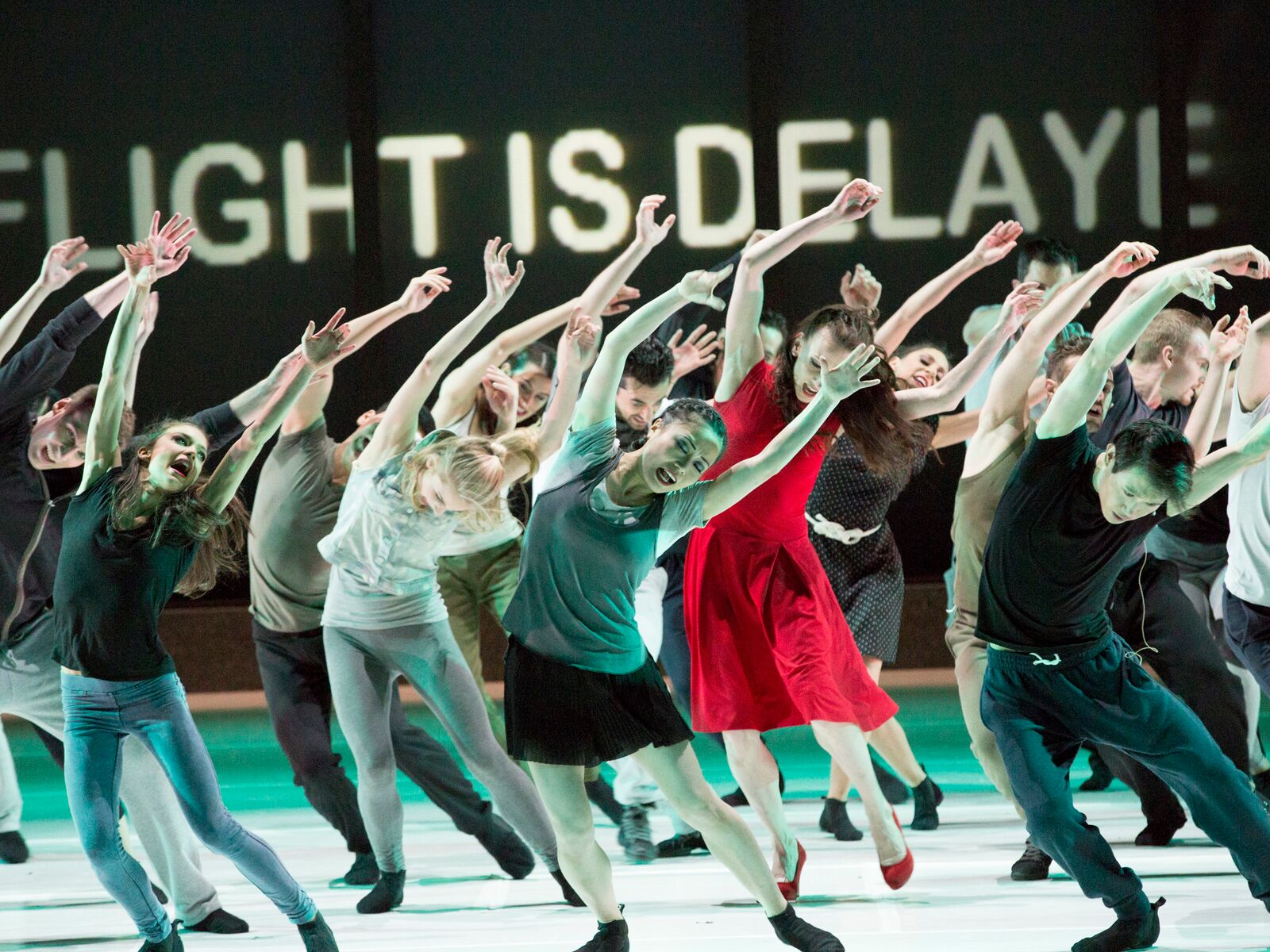 The Beguiled (2017)
Music: Another i (Tom Hodge)
Indignation (2016)
Music: Another i (Tom Hodge)
Spotlight (2015)
Music: Another i (Tom Hodge)